We stock a wide range of doors and locks
Doors are an essential aspect of any abode, functioning as the crucial entry and exit points into your home, providing both a welcoming reception or discouraging potential home intruders.
Your front door is not only an essential aspect of your house, but it's also a reflection of your property's status.
Apart from security, patio doors serve as an indoor-outdoor connector, allowing seamless access to the exterior spaces like terraces or gardens. With the sliding or bi-fold options patio doors, they have become more innovative than ever, enabling the expansion of your house outwards and inviting sunlight to penetrate and illuminate your home's interior.
Doors play a critical role in setting the tone and style of your home while providing security, style, functionality, and overall increase the market value of your home.
We can assist with front, side and back doors as well as sliding or folding patio doors in a vast range of configurations, styles and colours.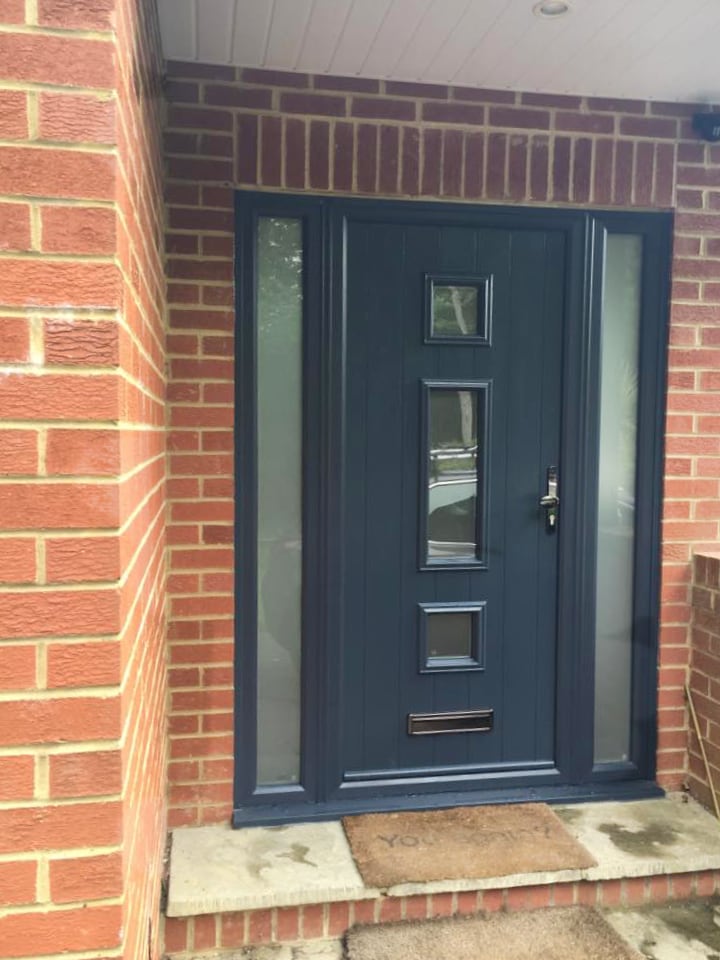 First impressions count!
Let your entrance say something about you. Create a warm and secure home without the hassle of time-consuming maintenance.
Milford Window Company is a  proud member of the Solidor Authorised Retailer network.
Solidor provide an outstanding range of solid laminate timber composite doors in traditional and contemporary styles.
With our on-line design service you become your own designer choosing a door colour, coordinating glass, handle and knocker.
High security locking providing a quality and secure entrance to your home.
Timber is a strong, natural material and a good insulator making it the perfect choice as the core of our composite door.
The core is completely encapsulated within highly durable plastic edge banding and two thermo plastic door skins so you will never have to worry about painting or varnishing your door.
High-performance products ensure the maximum weatherseal is always obtained. The exceptional performance is maintained over a wide temperature range; the products do not shrink or stretch even in extreme climatic conditions.
The weatherseals actively absorb sound pollution and can increase the door's acoustic properties by up to 35%. They are immune to the side effects of U V light and ozone. The environmentally friendly CFC-free foam products are water-repellent and have an impervious surface that is not affected by mould and mildew.
Various low threshold options, in PVCu or aluminium, allow comfortable solutions for wheel-chair and push-chair access.
Side panels can easilly be added allowing your door to be part of a larger entrance or porch.
Some door styles can be manufactured as a stable door.
We can offer traditional ironmongery in black or pewter.
We provide and install Solidor doors in Surrey, including Guildford, Godalming and surrounding villages.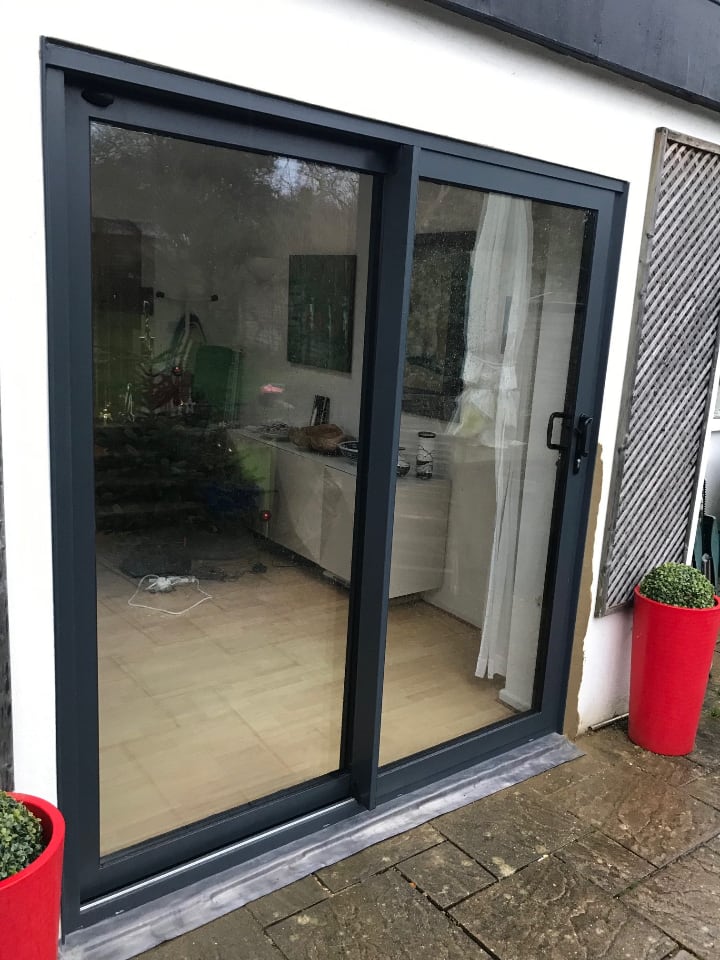 A window onto the world!
Discover the window of possibilities with our sliding doors! These doors offer breathtaking views of your patio or garden, while keeping you cozy and warm during chilly weather.
Our collection features an array of slide, lift and slide, and tilt and slide doors that are expertly crafted to not only look stunning but last year after year.
Impress your guests with our sleek and modern designs that emit a subtle statement of style and quality. Our range of configurations can cater to meet almost any size of opening, and with our vast selection of finishes, colors, and handles, you can create the perfect ambiance in your home.
Each door is built with exceptional thermal insulation, ensuring maximum comfort for you and your loved ones, while withstanding the harshest weather conditions.
Open up your world to the beauty and practicality that our sliding doors have to offer!
Make a reservation for a no obligation home consultation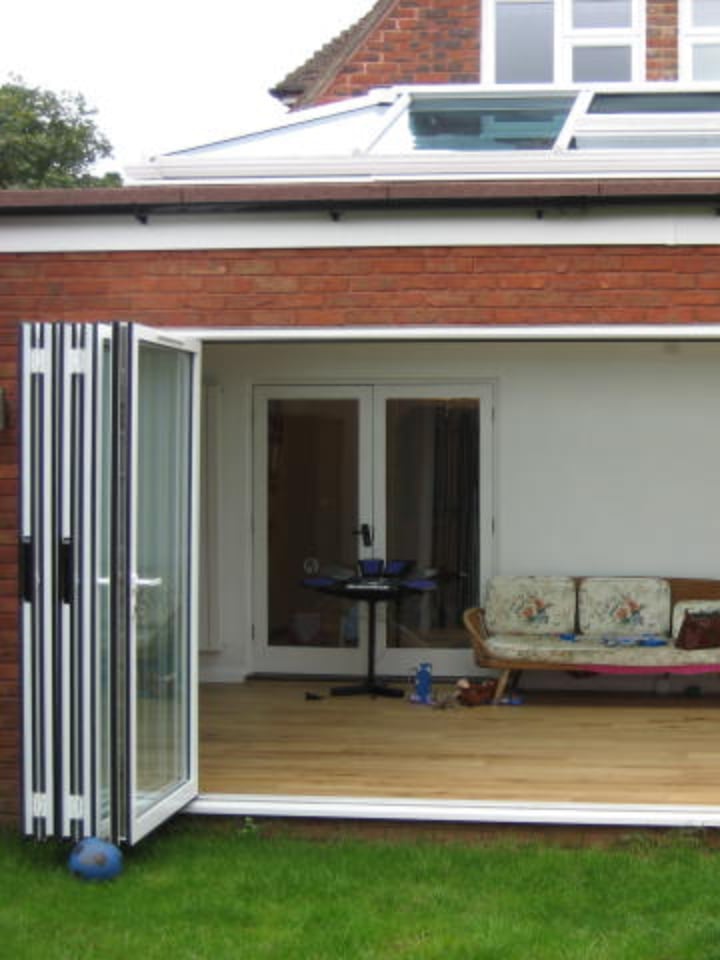 Bring the garden inside!
Imagine being able to enjoy the beauty of your garden without having to step out of the comfort of your own home.
That's the magic that this door brings with its exceptional features, design, and technology, all guaranteed to give your home a touch of style and sophistication. Made from the sturdiest aluminum, you can be assured that this door will stay strong for years to come without warping, rotting, or requiring tedious maintenance.
Unlike PVCu bi-fold doors, this door won't expand or contract with temperature fluctuations.
With a wide array of stunning colors, styles, and designs, you can easily find one that perfectly suits your taste and personality.
Doors operates effortlessly and smoothly, providing optimum sound and thermal insulation. With slim sightlines and a finger-safe gasket that protects little fingers, this door boasts of a top-notch security system that includes a 5 point hook and deadbolt lock. Additionally, you can choose to have a low threshold option, making it an excellent choice for all members of your household.
Make a reservation for a no obligation home consultation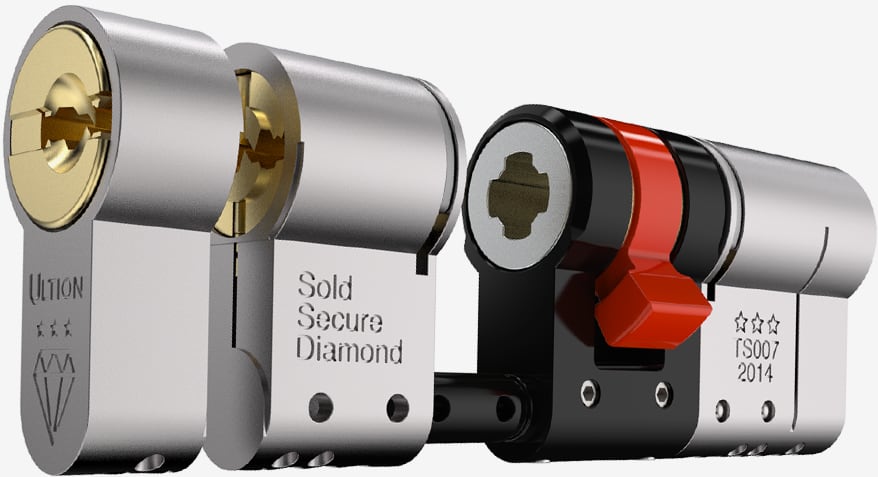 Fitting the highest security protection is the key
Your door may look great, feel solid, and have a great multi-point lock, but what's the point if it can be disabled in a few seconds via an inadequate cylinder lock?
Discover why Ultion is different.
With Ultion from The Milford Window Company, not only do you get unparalleled security and protection for your home, you're also covered by our £2,000 Security Guarantee in the event anyone breaks into your property.
Find the right protection for your property.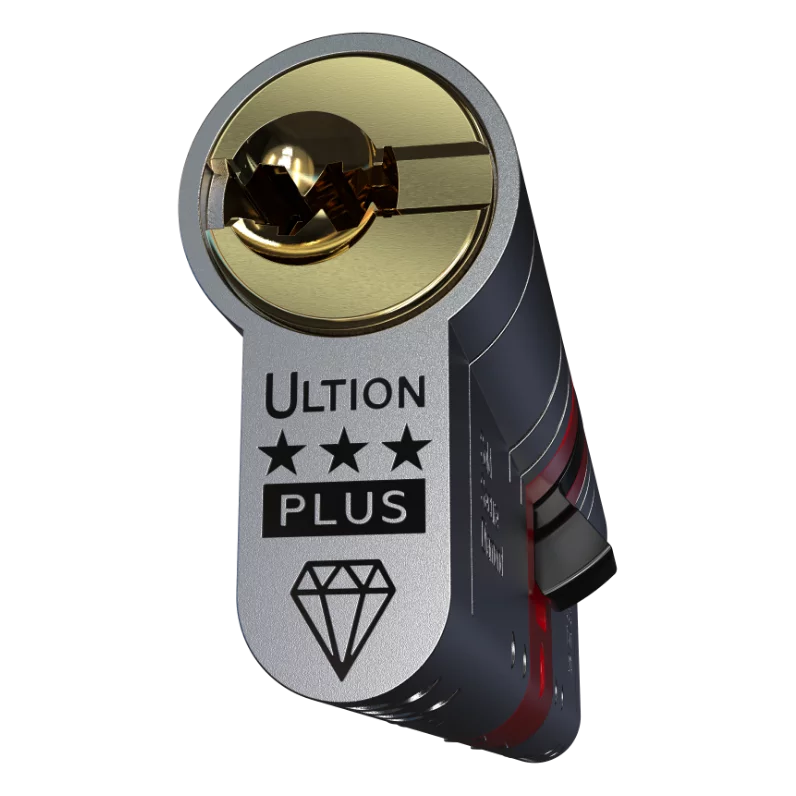 3 * PLUS lock
Our most durable 3-star, Police Preferred Specification lock with the UK's thickest key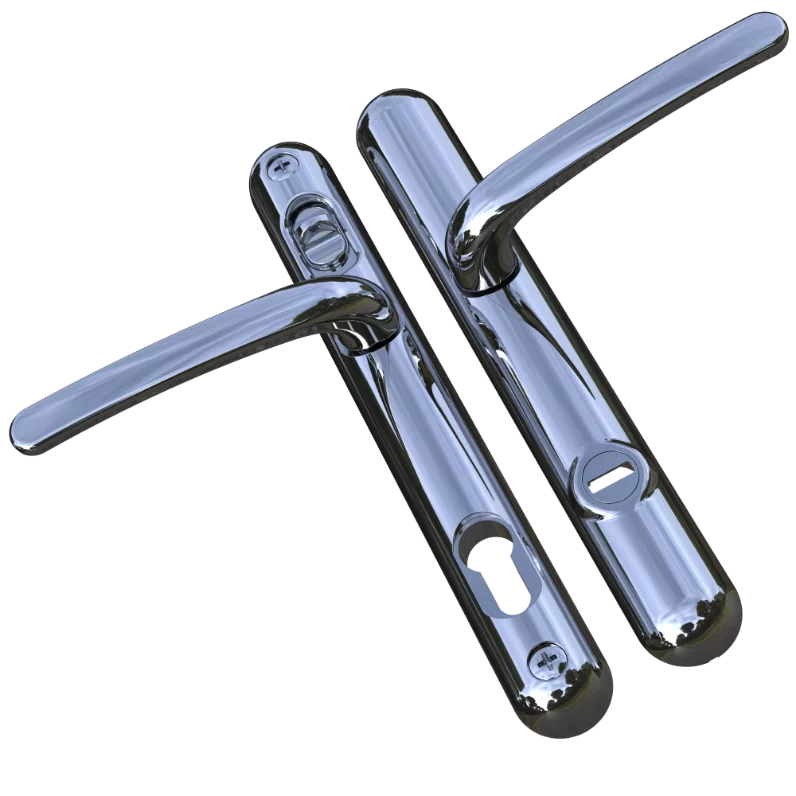 2* PLUS handle
All the security of our 2* handle PLUS a patented spindle locking switch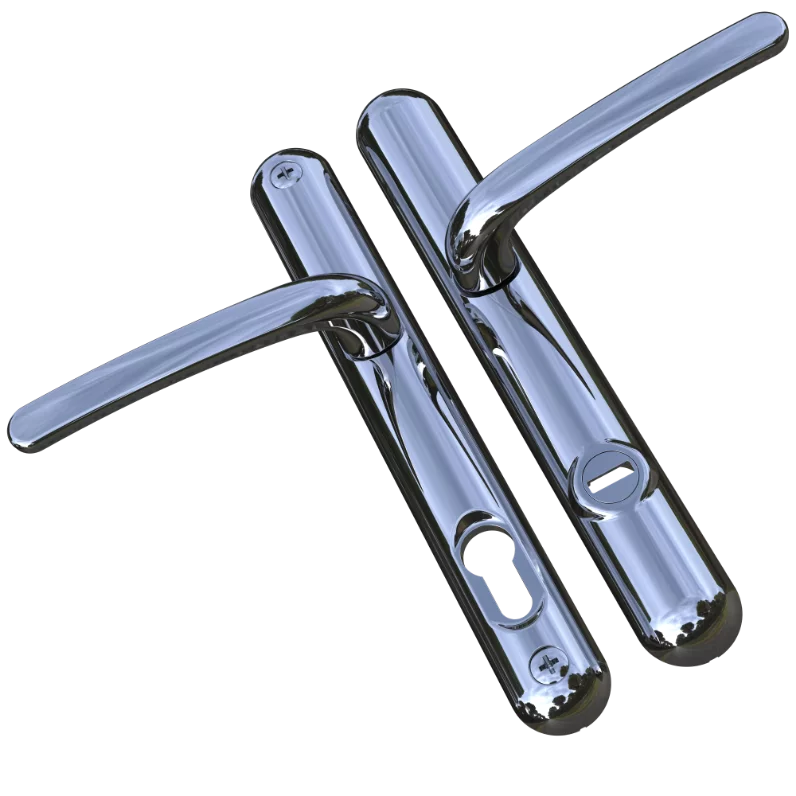 2* handle
Maximum 2-star security accredited beyond any other handle on the market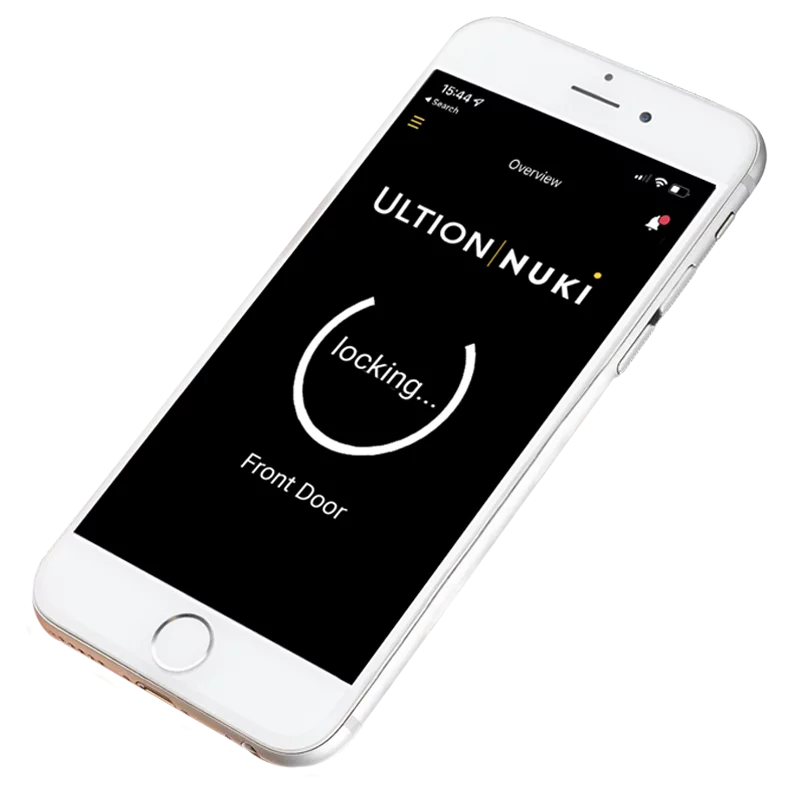 Ultion NUKI
The easy to fit smart lock you control with your phone or key