Which Solidor style is the right design for your home?
When it comes to choosing the right front door for your home, there are a lot of factors to consider. A front door can set the tone for your entire home, and it can also impact the security, energy efficiency, and curb appeal of your property. 
If you"re considering a Solidor front door, you've already made a great choice!  Solidor design and make high-quality composite doors and every time we install one, we leave a happy customer and a happy house.
In this blog post, we will take a closer look at some of the things you should consider when choosing the right Solidor front door for your home before you hit the Solidor door designer!
1. Which Solidor style will you choose?
Solidor front doors come in a variety of styles, from classic and traditional to modern and contemporary. The style of your front door should complement the architectural style of your home and reflect your personal taste. 
Of course, the style you end up choosing is entirely up to you, but if you're finding yourself a bit stuck and overwhelmed by choice, here are a few of our favourites, categorised into which houses we think they best suit.
Victorian or Georgian property – Tenby, Ludlow or Berkeley.
Early, mid or mid-late 20th century property: London, Edinburgh, Stirling or Conway.
Farmhouse or cottage – Flint Cottage Range, or Trieste or Ancona from the Italia Range.
Modern property: Thornbury, or head to the Italia Range – there are so many Solidor styles to suit your needs!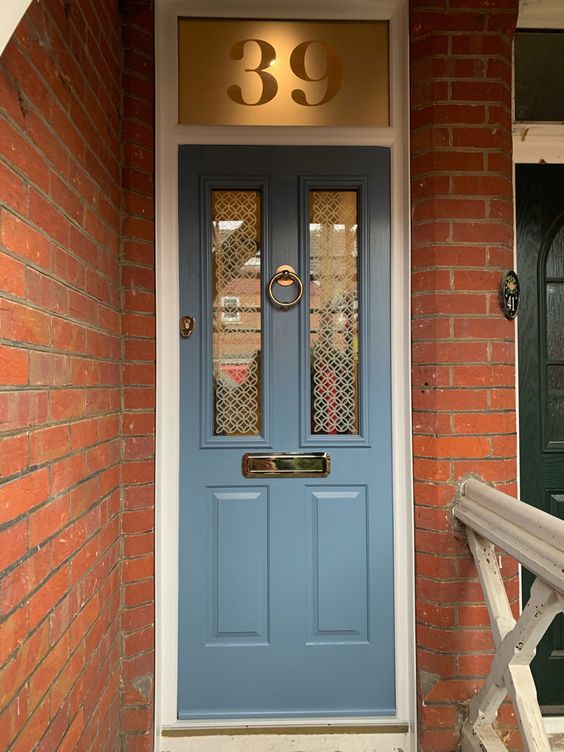 2. You've chosen the style, now which colour will you choose?
The colour of your front door has a big impact on the overall look and feel of your home. 
There are 20 Solidor colours to choose from, from classic black and white and popular grey, to bold shades of red, blue, green, and even a few wood grains in there. 
You may want to consider the existing colour scheme of your home\'s exterior when choosing a colour for your front door, or you may want to choose a colour that will make a statement and stand out.
The colour of your front door is where you get to have some fun, and we've written about it in more detail here, including our colour predictions for 2023.  Hint, nature is having a big influence!
3. Will you be adding glass to your Solidor?
The fun doesn't stop at colour.  You can completely change the look of any Solidor style with the type of glass you choose…and there are over 40 glass designs to choose from!
Whether you prefer a classic, simple design or something more intricate, Solidor probably has it in their catalogue.  Some popular designs include clear or Victorian (frosted) glass, decorative patterns, and leaded glass.
We're going to caveat this one: just because you can choose something a bit different, doesn't mean you should.  Solidor have carefully curated a glass range to be able to offer glass designs sympathetic to your home's architecture, so make sure you choose a style that's right.  Have a gander on Pinterest and see which glass style best suits your home.
4. Hardware – how will you accessorise your door?
The hardware on your front door has a huge impact on its look (and functionality). 
Solidor doors come with a range of hardware options, including handles, letter plates, and knockers.
You've got hardware that complements the style and colour of your door, and you've got hardware that makes a statement and stands out…available in a variety of finishes, too, from brushed aluminium to gold to black.
What will you choose?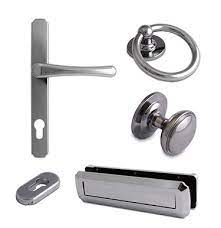 5. It's not a style thing, but security is important.
We've actually written another post all about why we think Solidor are the best composite front doors, with a big signpost to the security features, but it's worth mentioning here, too.
Style aside, one of the most important factors to consider when choosing a front door is security. 
Solidor doors are renowned for their strength and durability.  Not only are they very secure in their construction, they\'re fitted with a range of high-quality locking systems to keep your home secure, too.
6. Energy Efficiency
Another important consideration when choosing a front door is energy efficiency. 
Solidor doors are designed with energy efficiency in mind and are fitted with high-quality weather seals and insulated cores to help keep your home warm and reduce energy bills.
7. Maintenance
Finally, it\'s important to consider the maintenance requirements of your front door. 
Solidor doors are designed to be low-maintenance and require little more than an occasional wipe-down with a damp cloth to keep them looking their best.  We also recommend applying silicone spray on all moving parts (locks, keeps and hinges) and lubricating the key with graphite powder or just a pencil!  In fact, we've written all about how to easily maintain your Solidor here.
So there we have it!
Choosing the right Solidor door for your home involves considering a range of factors.
By taking the time to consider these factors – and choosing a door that meets your specific needs and preferences – you can create a welcoming and secure entrance to your home that reflects your personal style and enhances your property\'s curb appeal.
We're proud installers of Solidor in Guildford, Godalming and the surrounding Surrey villages.  If you're ready to start designing your Solidor, head to our Build a Door page and get to it!  Once you've submitted a design, we'll be able to put a quote together for you.