So, what are the real differences between PVCu and aluminium windows?
Today, we\'re diving into the world of window options. Join us as we take a closer look at the two materials we work with here at The Milford Window Company; PVCu and aluminium. 
Choosing the perfect windows for your home can be a daunting task, but fear not! We\'re here to break down the pros and cons of these two popular contenders. In this post, we\'ll explore the differences between these two fantastic materials and help you find the perfect fit for your home.
PVCu Windows
Let\'s begin by shining the spotlight on PVCu windows, the chameleon of the window world. PVCu, short for polyvinyl chloride (unplasticised), is a type of plastic that combines durability and versatility. Here\'s why PVCu windows might just steal the show:
---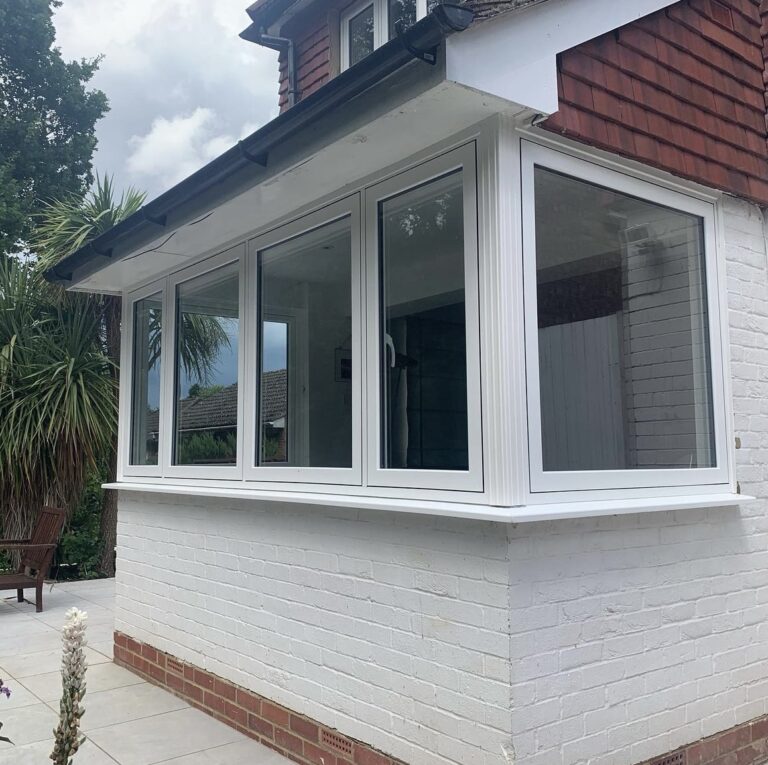 ---
Pros of PVCu Windows
Affordability: PVCu windows are often more budget-friendly than their aluminium counterparts. They\'re an attractive choice for homeowners on a tighter budget.
Energy Efficiency: PVCu frames offer excellent insulation, reducing heat loss and potentially lowering your energy bills.  As technology advances and building regulations tighten their belts, this little nugget is something to pay close attention to.
Low Maintenance: PVCu windows require minimal upkeep. A quick wipe with a cloth and some soapy water will keep them sparkling, leaving you more time to dance the night away.
Cons of PVCu Windows
Limited Colour Options: While PVCu windows are available in a variety of colours, the range might not be as extensive as with aluminium windows. Tbh it would be hard to beat the option of over 500 RAL colours that comes with aluminium. However, we do find the available colours suit most tastes, especially when working with the soft tones chosen by Residence Collection.
Less Rigid than Aluminium: PVCu frames are less rigid compared to their aluminium counterparts. While this is rarely an issue, it\'s something to consider if you live in an area prone to extreme weather conditions.
Aluminium Windows
Now, let\'s switch gears and explore the world of aluminium windows. Known for their sleek and modern appearance, aluminium windows bring a touch of sophistication to any party. Here\'s why they might be the windows for you.
---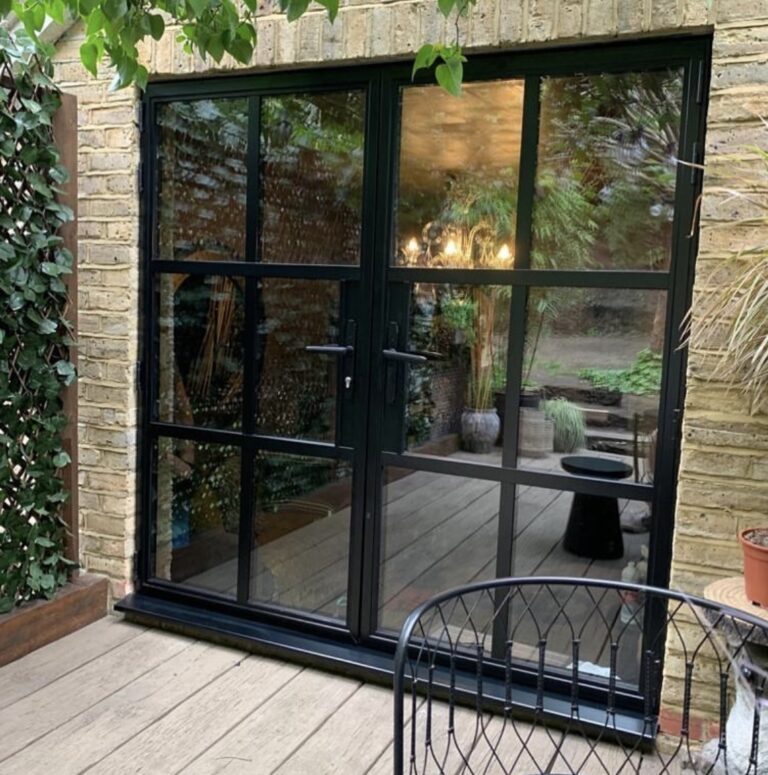 ---
Pros of Aluminium Windows
Durability and Strength: Aluminium windows are known for their exceptional strength and durability. They can withstand the test of time, offering long-lasting performance that will keep your home secure years to come.
Sleek Design: If you\'re looking to give your home a contemporary and stylish vibe, aluminium windows are the way to go. Their slim profiles allow for larger glass areas, flooding your space with natural light and providing unobstructed views.
Wide Colour Range: Aluminium frames come in an extensive array of colours, allowing you to unleash your creativity and more easily match your windows to your style.
Cons of Aluminium Windows
Higher Price Tag: When you compare the two materials, aluminium windows can be more expensive. However, their longevity and aesthetic appeal often make them a worthwhile investment.
Thermal Conductivity: Aluminium is a metal known for its thermal conductivity. Without the right thermal break technology, aluminium windows can be less energy-efficient than PVCu alternatives. Advancements in window technology have addressed this issue, so make sure the inclusion of this is something you check with your window supplier.
And there you have it.  A showdown between two of the most popular window materials, each with their own unique strengths and weaknesses. PVCu offers versatility, affordability, and low maintenance. Aluminium shines with its sleek design, durability, colour choices and strength.
We encourage you to consider both materials before making your decision.  It can be easy to stick with the same material that you're replacing, we know. But that may not always be what's best for your home and requirements.  Don"t hesitate to ask for advice when getting a quote – taking the time now to do your due diligence will come back to you tenfold.