We love Godalming. Not only is it the home of our base camp and showroom, it's a town we love to spend time in whenever we get the chance. If you\'re looking for things to do in Godalming after visiting our showroom, we\'re here to help you out. We simply can't keep our favourite haunts a secret any longer.
So, why are we sharing them in a blog post? A visit to our showroom is always welcomed; it provides the perfect opportunity for us to answer any questions you might have, and it's when you get to meet Georgina; the person behind all the ordering, calls and email exchanges.
We like it when you can make the most of your visit to us, and so here's a list of other things that\'ll help you discover what Godalming has to offer, from cosy coffee shops to wandering walks. Why not make a morning or afternoon of it?
Start your exploration at Secretts of Milford, a fabulous garden centre that offers an oasis of natural beauty. Admire the array of plants, flowers, and shrubs, and seek expert advice to enhance your own garden. If you're coming to us for patio doors, this might be exactly the place you need to visit. A few potted plants will really make those doors shine.
Pssst… Don't forget to visit their delightful farm shop, where you\'ll find an abundance of fresh, local produce and artisanal gems.
---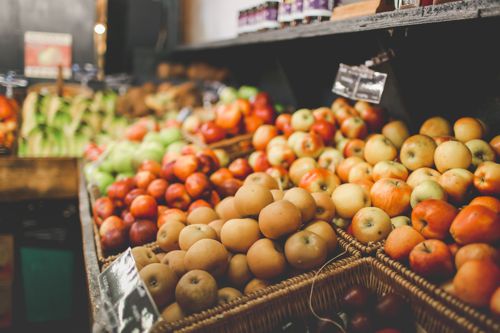 ---
Immerse yourself in the tranquillity of Milford Common and embark on a scenic riverside walk…why not stop off at Secretts just beforehand and pick up a few bits of a picnic!
Meander along the banks of the River Wey, surrounded by picturesque landscapes and abundant wildlife. Take in the sights and sounds of nature as you stroll along the idyllic pathways, offering a peaceful retreat from the bustling world.
3. Head to The Refectory for a good old pub lunch
If a picnic isn't your thing, why not stop at one of the area\'s most quintessential pubs. Enjoy this former cattle barn with open fires and ancient wooden beams for a place to warm your cockles in winter. When the sun's-a-shining, head outside, admire the view and soak up the rays; the perfect way for you to discover Godalming from the comfort of a chair.
P.S. We hear the chicken, ham and leek pie is a must.
---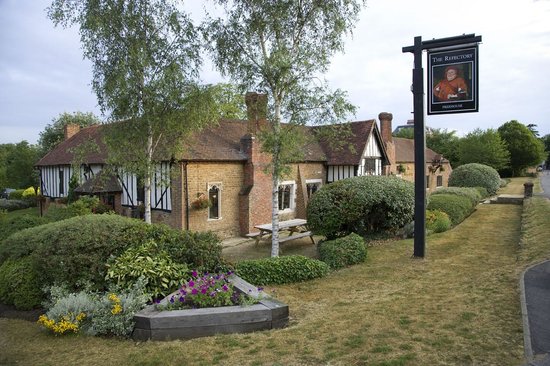 ---
One of our favourite things to do in Godalming, of course! Head here for delicious cake, great sandwiches, proper portions, and, if your visit to our showroom is a morning one, why not grab breakfast. Just over the road from our showroom, you'll be served with a warm smile in a welcoming, friendly atmosphere. We love to support other small, independent businesses and this one comes high on our list.
We deliberated over whether to share this one. Antiquing is one of our favourite past-times and, although a little further afield, this is a firm favourite and well worth a visit. Step into the world of Bourne Mill Antiques, a haven for vintage enthusiasts and collectors.
Explore a range of antique furniture, home decor, and unique curiosities. Whether you\'re seeking a statement piece or a hidden gem, this treasure trove of timeless elegance is sure to captivate you.
---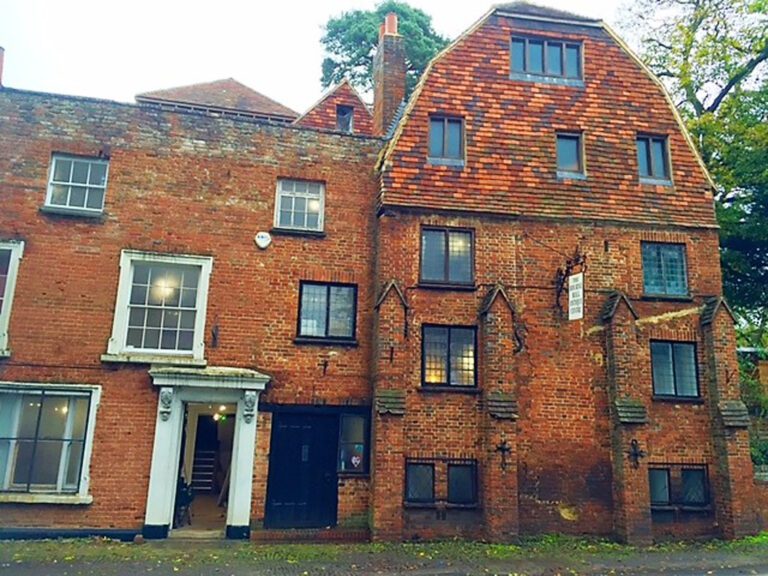 ---
6. Neptune: Interior inspiration awaits
Unleash your creativity and find inspiration for your home at Neptune. This home store offers a carefully curated collection of furniture, accessories, and decorative items and, be warned, you probably won't come away empty handed.
7. Jewson: Your Project Partner
No, you love visiting builders merchants!
Whilst this isn"t the most adventurous destinations on your discover Godalming tour, we couldn't create a guide without it. We are a window company, after all, and a visit to Jewson every so often is a must.
For all your building and DIY needs, visit Jewson in Godalming. If you're anything like us, this is a guilty pleasure. With an extensive range of tools, materials, and expert advice, they are your trusted partner for projects large and small. If new windows are part of a larger renovation project, head here. Their knowledgeable staff will help you find everything you need to bring your vision to life.
---
So, there we have it: our guide to help you discover Godalming.
Godalming is brimming with natural beauty, delightful culinary experiences, and plenty of shopping options. When you visit our window showroom, take a little extra time to explore the local area and discover its charms.