We are pleased to add the latest in door security to the Milford Window product portfolio.
An Ultion lock is vastly more secure than most door locks. They are also rather clever in that one key can be used for all your doors.
One key for all you doors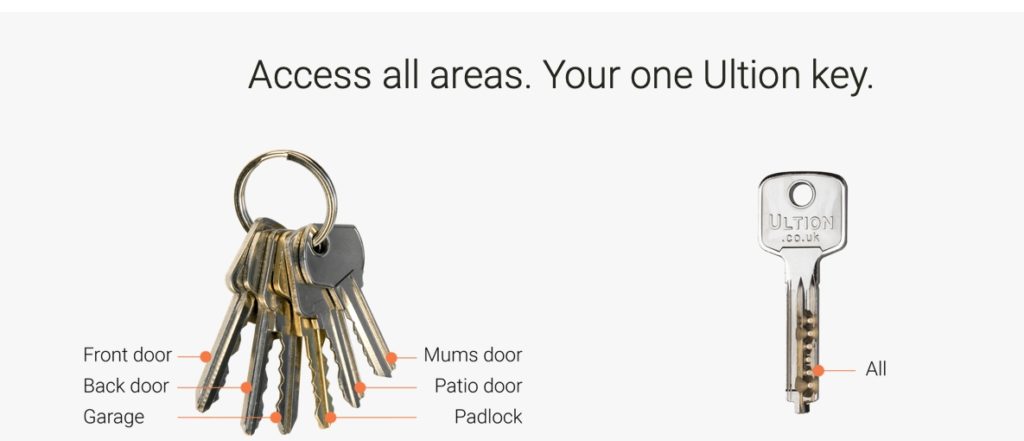 Add security and colour to your keys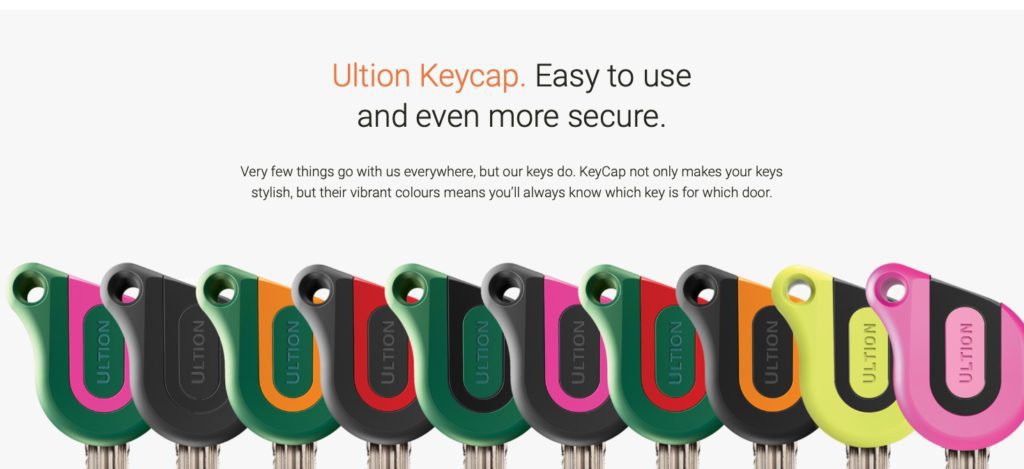 How safe is a Ultion lock
In partnership with Ultion we offer a £2,000 security guarantee.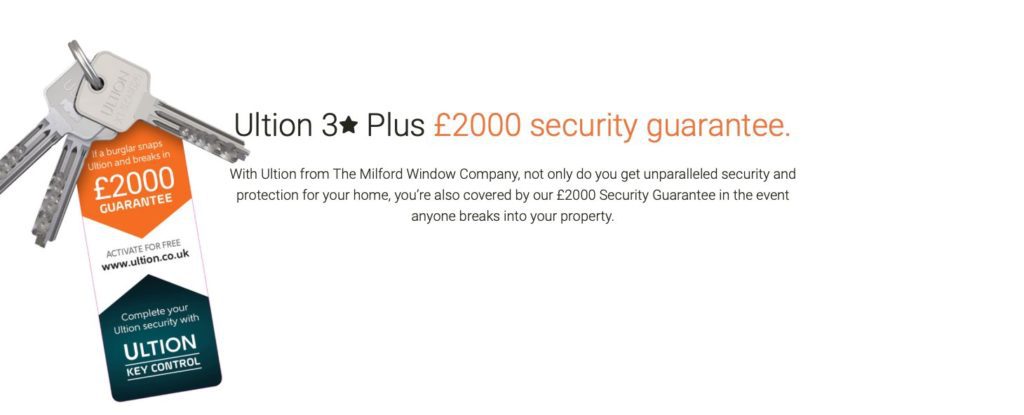 Stay safe with Milford Window Company and Ultion door locks