"How much will my new windows cost?" is a question that's impossible to answer without certain information, and yet you'd be surprised how many times we're asked to give a rough ball-park based on…no information at all!
Investing in new windows for your home is a significant undertaking that enhances its aesthetics, functionality and energy efficiency.  Determining the cost of new windows is a complex task, with various factors coming into play, and it's important to keep those in mind when asking for a price. 
In this blog post, we aim to shed light on the cost considerations associated with new windows, including material choices, the significance of made-to-measure manufacturing, and the importance of selecting a reputable company for installation.
1. Individualised quotes: there's no one-size-fits-all
Unlike off-the-shelf products, new windows have to be quoted for on an individual basis. Each home is unique, with varying sizes, shapes, and installation requirements. 
When you contact a reputable window company, they'll typically schedule a home visit to assess your specific needs. During this visit, they'll measure your windows, evaluate any additional features or requirements, and discuss your preferences.  
Whilst this process is very much necessary, it can be time-hungry for both the window company and for you (especially if you're getting a few companies to quote).  Not to mention, with the technology we have at our fingertips today, it's a poor use of resources and isn't very environmentally friendly.  
Lockdown provided us with the perfect opportunity to re-evaluate this process, and we've come up with a solution that works well for both parties.  In the first instance, we now ask you to email us with 3 things; photos of your existing windows, the number of windows you're looking to have replaced, and as much information as possible about the windows you'd like to have installed.  We're then able to provide you with a guiding estimate before booking a site visit.
Only after those steps have been taken will you receive a quote that's accurate and personalised, taking into account the specifics of your home.  It's so important you don't skip this step; the last thing you want is to be landed with a bill that's much higher than you expected once the job is finished.
2. Material choices: different price ranges
When it comes to windows, there are a range of materials available, each with its own characteristics and price points. At The Milford Window Company, we install both PVCu and aluminium.
PVCu windows, also known as uPVC windows (yep, they're the same thing), have gained popularity due to their affordability and low maintenance properties. They're resistant to rot, fading, and weathering, and are available in a range of colours, making them a cost-effective long-term solution that you'll love. 
PVCu windows offer excellent thermal insulation, noise reduction, and security features.  And please, don't recoil when you hear the letters PVCu – technology and manufacturing has advanced a lot in the past 20 years and there are plenty of beautifully designed options to choose from.
Aluminium windows are known for their sleek and modern designs, as well as their durability. They offer excellent strength, weather resistance, low maintenance requirements and also come in a (vast) range of colours; any one of the 500+ RAL colours in fact.  Aluminium windows do tend to be more expensive compared to other options due to the higher cost of materials and manufacturing processes involved.
---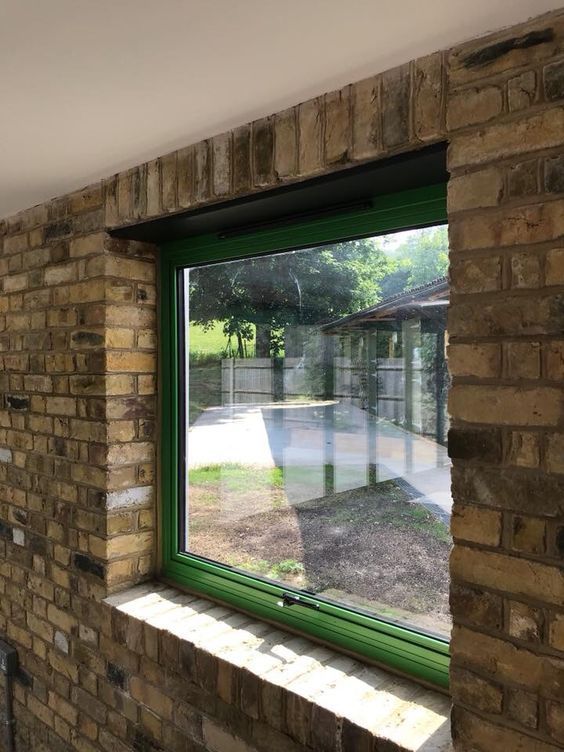 ---
Understanding the pros and cons of each material will help you make an informed decision that aligns with your budget, preferences, and the overall style of your home.
3. The company you choose matters
When embarking on a window replacement project, it\'s not just the windows themselves that require consideration. Selecting a reliable and experienced window company is equally important. The company you choose will play a crucial role in ensuring a smooth and successful installation process.
A reputable window company will guide you through the entire process, from the initial consultation to the final installation and after-sales support. They'll take the time to understand your requirements, provide expert advice, and offer customised solutions that suit your needs and budget.
As they work closely with their (trusted) suppliers, they also have the knowledge and expertise to help you select the right windows for your home and requirements.  They'll be able to advise on factors such as design, functionality, and energy efficiency.  Finally, they'll handle all aspects of the ordering and installation professionally, ensuring proper fitting, sealing, and finishing.
A reliable company will have a track record of customer satisfaction, reflected in positive reviews and testimonials. They'll be registered with the correct boards (FENSA & GGF) and will provide guarantees and warranties for their products and installation services, helping you to feel safe in your purchase.
4. Made-to-measure: getting the perfect fit windows
Getting your windows made to measure is a crucial aspect of ensuring a successful installation. Windows that are precisely manufactured to fit your home\'s dimensions provide better insulation, improved security, and enhanced aesthetics.
Off-the-shelf windows may not offer the same level of precision. Ill-fitting windows can result in gaps, air leakage, and compromised energy efficiency. They may also detract from the overall appearance of your home if the fit is a botch job.
By opting for made-to-measure windows, you can ensure a perfect fit (please note that there will always be tolerances). 
5.  Beware of cheap installation prices
Whilst it can be tempting to opt for installers willing to fit your windows for cheap, it\'s essential to prioritise quality workmanship over cost. A cut-rate installation usually means sacrifices are being made somewhere else and may lead to improper fitting, air leakage, breakages through haste and other issues that can diminish the benefits of new windows.
Choosing a company with FENSA (Fenestration Self-Assessment Scheme) registration provides assurance that they meet building regulations and adhere to high-quality installation standards. FENSA registration ensures window installers are competent and comply with the necessary requirements for energy efficiency, safety, and building regulations.
Look for companies with positive reviews, industry certifications, and warranties on their workmanship. Investing in professional, certified installation may have a higher initial cost but will mean you'll feel safe in the knowledge that your windows are installed correctly, ensuring optimal performance and longevity.
Understanding the cost of new windows involves considering various factors, making sure your quote is individualised, material choices, the importance of quality over price, the reputation of the installation company, the benefits of made-to-measure windows, and the significance of proper installation through FENSA registration. 
Now you can understand why it's not so easy to give you an off-the-cuff price.
By taking all these aspects into account, you can make an informed decision and ensure a successful window replacement project that adds value to your home for years to come.