Aluminium windows.  Have you ever considered them as an option? Well here are our 5 really good reasons to choose aluminium windows!
Maybe you immediately discounted them with memories of cold, condensation ridden 1970s windows in damp houses.
Erase that memory from your brain, as aluminium windows aren't what they used to be (in the very best way!)
There are lots of reasons why you might choose aluminium windows over their PVCu and timber counterparts, but these are our favourites.
1. You're looking for a window with a slim, minimalist profile
If your house needs something slim and sleek with a minimalist profile, then aluminium windows are your best bet.
The workability of aluminium means it lends itself to being manipulated to create thin frames with clean lines.
Its strength means it can hold large panes of glass as easily as it holds smaller ones.  Picture windows, here you come!
2. You want your window finished in a specific colour
Sometimes, the colours on offer don't quite hit the mark.  You want a bit of one colour and a hint of another.  
Or maybe you're trying to colour match something specific…
Aluminium windows can be produced in any one of the 500+ RAL colours available.
They're powder coated making the finish super durable.  All they need is a wipe clean and their beauty will be maintained for years to come.
Not only that, but dual colour options are available, meaning you have options when the internal colour differs from the external colour.
3. Aluminium windows might just be the most durable option out there
In addition to the powder-coat finish, aluminium is an extremely durable and lightweight material.  
Aluminium windows can withstand temperature fluctuations, wind and rain better than timber and better than even PVCu.  
It's also less affected by UV rays and can have a marine grade powder applied.
All of these properties mean that aluminium windows can last up to 30 years.  Although the initial outlay can seem more than other options, it sure does pay you back over time.
4. Aluminium windows integrate seamlessly with Crittall doors
We've seen a rise in popularity of crittall style doors in the past several years.  The slim frames and nod to industrial style is a combination too good to resist!
We love Crittall style doors and recently introduced a few styles – in aluminium, yes! – to our portfolio.  But sometimes, they can look a little out of place against timber or PVCu windows.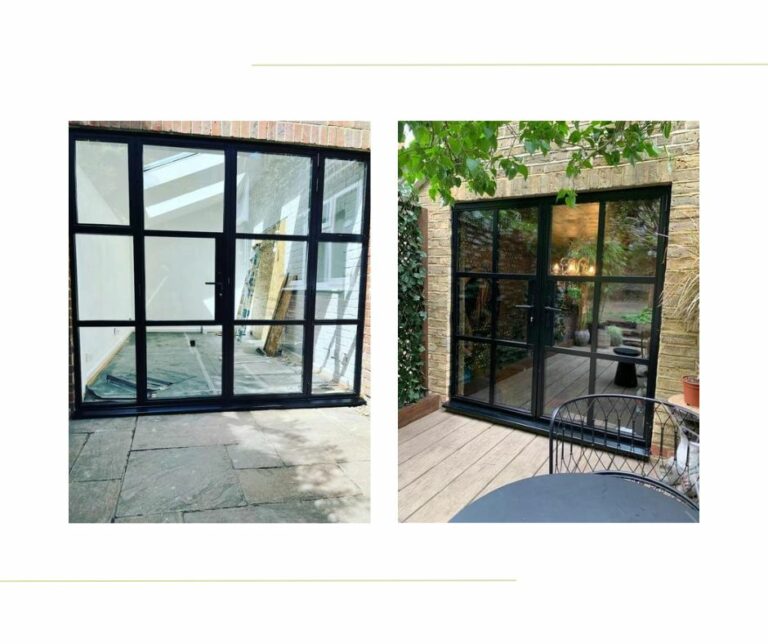 If Crittall style doors are a non-negotiable for you, perhaps consider including aluminium windows into your design brief.
As with Crittall doors, aluminium windows combine slim sight lines with neat and elegant styling.  The design provides plenty of breathing space and allows  maximum light to flood into your home. But there are examples where you need to replace old critical windows whilst keeping your existing timber subframes… we can do that, too!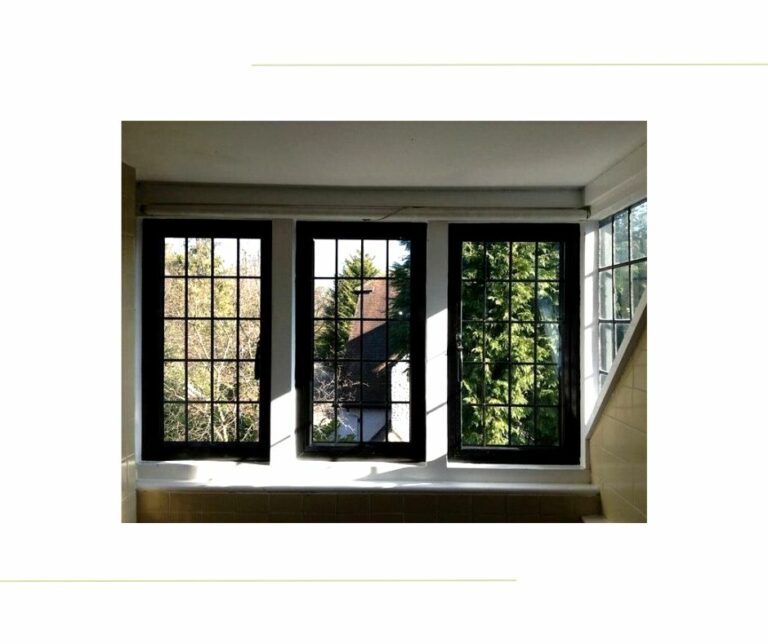 5. Aluminium windows will help you boost your eco-credentials
Whether it's the main design brief of your house or not, making sure our houses are environmentally friendly as possible is something we should all be working towards.
Whilst we think about the way we live, we also need to take into consideration the materials that are used on and within our houses.
You might be installing windows on a new build, or replacing the windows on the house you already live in.  If you want to tick many eco-boxes, aluminium windows could be the right choice for you.  Here's why;
Aluminium is infinitely recyclable
The thin frames of aluminium windows allow more light into your house, reducing the need for artificial light.
They include a thermal break, meaning they're more energy efficient and retain much more heat than their 1970s relatives!
Our aluminium windows are manufactured here in the UK.
Aluminium windows require less energy to produce than PVCu.
So there we have it! Our 5 really good reasons to choose aluminium windows!
Aluminium windows certainly aren't the right choice for everyone, but when they are, they really are!
Has this post helped you make your decision?  If you need a little more information, have a look at some of the more technical information here and get in touch for a quote.